A Man Who Sank His Head



In this film, the story is not important. Someone will say that this is the record of a nightmare, and someone else that this it the way to get over the madness of the world surrounding us. Author leaves the interpretation to the audience. I think it's more a strange picture mantra than a film drama. Vivid picture and music want to grip the audience for 3 minutes in a smooth, sticky, drawn by light, surrealictic recording with camera obscura. This is probably the first film recording which uses a simple box with a hole, or actually hundreds of separate boxes, where each box was often a separate film frame. The author experiments with the possibility of making photos using camera obscura and combining the photos in a smooth wholeness. This film is a result of the first stage of his work.
Soundtrack is based on the theme from

Dance I

(

Moved Moments

) with Basia Raduszkiewicz's vocalise.

Photos and direction: Adam Smoczyński
Music: Jarek Kordaczuk
Vocalise: Basia Raduszkiewicz

Premiere: 2002.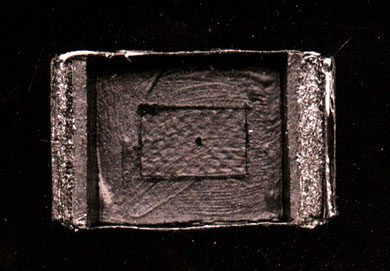 Inside of camera obscura.